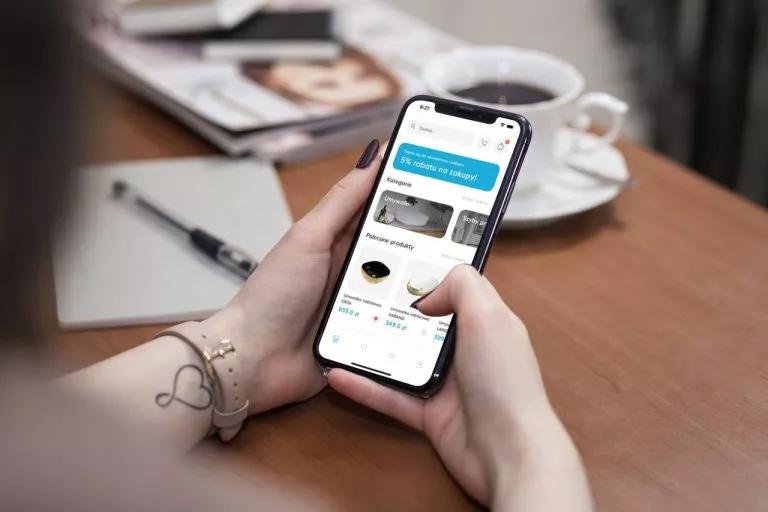 Attract customers by giving them access to your products at their fingertips
While the popularity of smartphones is growing, more and more potential customers of e-commerce stores are switching from laptops to mobile devices to shop in their favorite stores from anywhere in the world and at any time.

The mobile application is primarily an innovative and additional sales channel for your products, thanks to which it can turn out to be a great alternative that will attract new customers and engage existing ones. It is an excellent tool in the process of building relationships with customers of your e-commerce store thanks to e.g. push notifications, special and personalized offers dedicated only to mobile app users.

​​The combination of these functionalities with the use of modern technologies and latest solutions makes it possible to build a safe and controlled environment that allows customers to conveniently use your e-commerce store.

A mobile application for SEVANTE store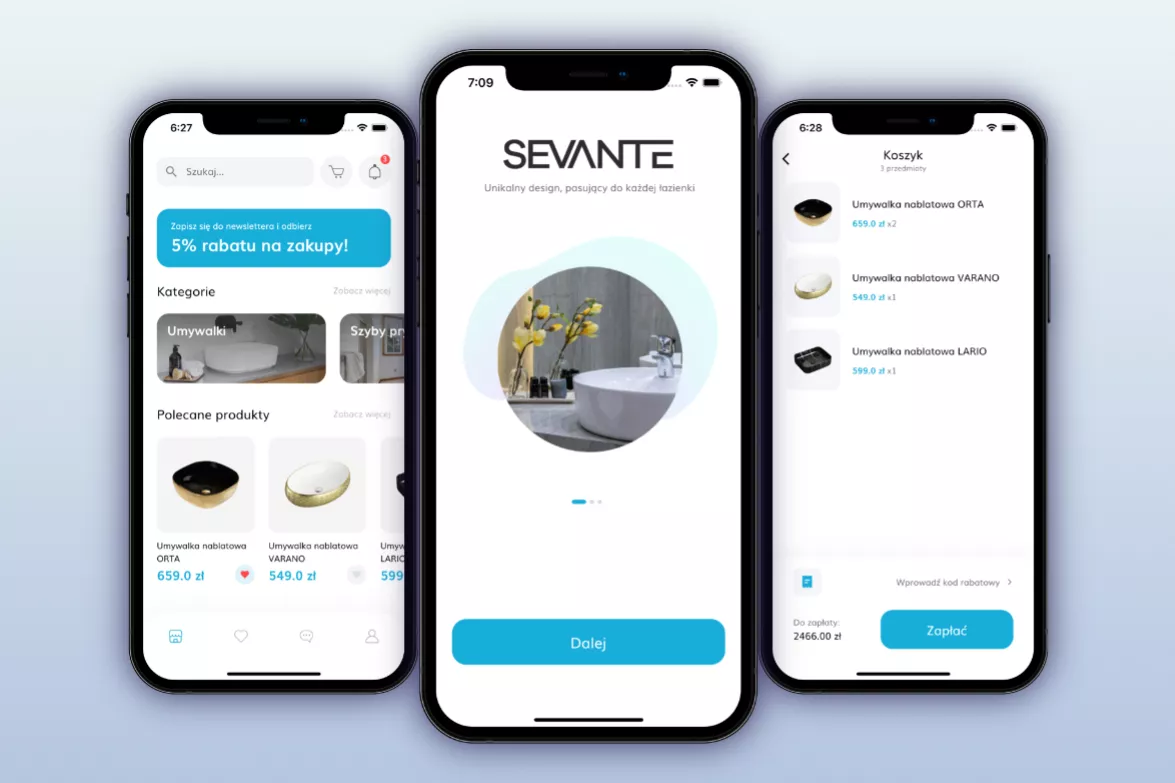 We have created a mobile application for SEVANTE e-commerce store – sevante.pl from scratch. Thanks to the Sygnisoft solution, the brand can expand its customer acquisition channels and offer users a completely new dimension of using the e-commerce store, thanks to the functionalities possible in the mobile application.

We support sevante.pl on an ongoing basis to maintain the highest functionality of the software we have created, while giving users the best experience.
The cooperation with Sygnisoft turned out to be very fruitful, and all stages of the project ran very smoothly. Thanks to this mobile application, we have a unique opportunity to acquire new customers and personalize our offer.
SEVANTE